Read more on the institution's website
The University
The University of Padova is one of Europe's oldest and most prestigious seats of learning; it is a multi-disciplinary university that aims to provide its students with both professional training and a solid cultural background. A qualification from the University of Padova is a symbol of having achieved an ambitious objective, one that is recognised and coveted by both students and employers alike.
Courses at the University of Padova are constantly updated in order to meet the ever-changing needs of the labour market. Its Healthcare degrees, for instance, cover a wide range of new courses such as Pediatric Nursing (Medical School), or Neuroscience and Neuropsychological Rehabilitation (Psychology). Engineering degree programmes are available in the fields of Civil, Architectural, Environmental, Industrial and Information Engineering.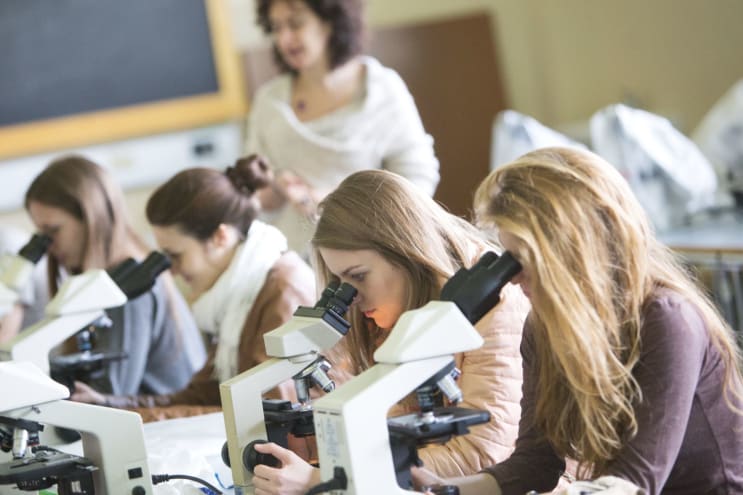 University of Padova degrees also reflects today's needs to safeguard both the environment with courses in Environmental Sciences and Technology (Agriculture Sciences) and consumers with Safety and Hygiene of Food Products (Veterinary Medicine). Research into pharmaceuticals is also covered with Pharmaceutical Biotechnologies (Pharmacy), as is research into hi-tech products with a course in Materials Science (Sciences). Great emphasis is also placed on Humanities, such as History and Conservation of Artistic and Cultural Heritage (Arts and Philosophy), and on teacher training with a course in Primary Education (Education).The University's traditional courses for professionals in Law, Economics, and Business Management are run alongside courses that analyse complex social systems such as Sociological Sciences (Political Sciences) and Statistics, Population and Society (Statistical Sciences).
Furthermore, highly motivated University students may also apply for admission to the Galilean School of Higher Education. After a demanding selection process, each year 30 students are chosen to attend the School's high-level in-house courses and to use its special services.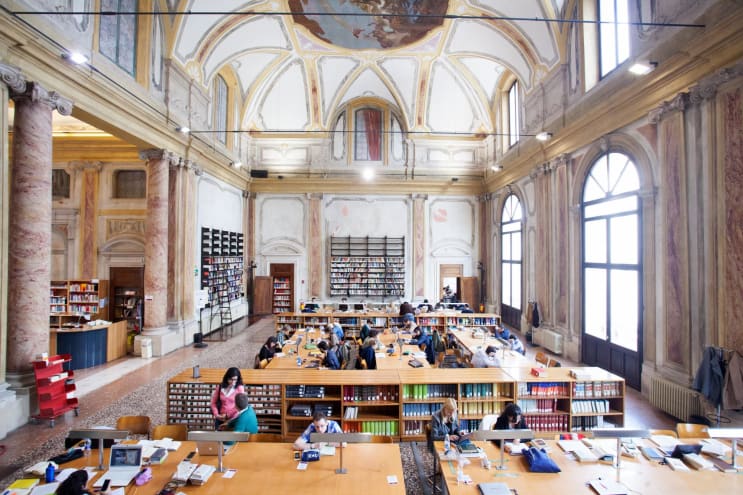 10 Top Reasons to choose the University of Padova
A diverse portfolio of study programmes - a multidisciplinary university offering a comprehensive range of constantly updated study programmes.
High-quality education - ranked among the first universities in Italy for the quality of its education, providing students with a solid cultural background and professional training. A qualification from the University of Padova means the achievement of an ambitious objective and a recognised education.
World-leading research university -ranked 151-200 in the 2017 Academic Ranking of World Universities (ARWU) and the best Italian university for the quality of research results in the first ever two reports by ANVUR (Italian National Agency for the Evaluation of the University and Research Systems). Among the best European universities for the number of the top 10% most frequently cited publications.
Quality support services - according to Almalaurea surveys, 9 over 10 students were satisfied with their academic career at the University of Padova and their student life.
One of the oldest and most prestigious universities in Europe - established in 1222 by students and teachers with the aim to defend freedom of thought in study and teaching. The University has a glorious history and boasts among its scholars and professors Galileo Galilei – who taught in Padova from 1592 to 1610 – and Elena L. Cornaro-Piscopia - the first ever woman to receive an academic degree from a university in 1678.
An international community - a university with a long tradition of international cooperation, participation in international networks of excellence as well as in research and education projects, welcoming students and scholars from all over the world.
Competitive tuition fees and incentives - the University offers competitive tuition fees in comparison to other top-ranked European universities, plus a vast array of incentives for deserving and/or low economic background students.
Student-friendly city - a unique learning environment in a university which is deeply connected to its city and urban pattern. University students represent 30% of the city population.
A city, unlike any other - Padova, blends historical tradition, art and culture with flourishing business and service industries.
Strategic location - easy connections to main Italian and international cities allow you to travel for tourism or visiting home.
Highlights
Academic Offer
The University of Padova is unique in its multi-disciplinary offer, spanning over 8 schools and 32 departments. Students at the University of Padova can choose from a wide range of the first cycle (80), second cycle (84) and single cycle (9) degree programmes, as well as a vast array of Postgraduate courses and a school of excellence (Scuola Galileiana di Studi Superiori).
Courses entirely held in English are on the increase, now including 20 full degree programmes, 20 doctoral programmes, more than 700-course units and numerous short specialisation courses.
Research
The University of Padova fosters top-quality research activities and actors in all scientific areas, increasingly attracting public and private funding. 5.2% of Italian public funding for scientific projects of national importance are awarded to researchers at the University of Padova, whereas European funds for research projects at Padova have soared by 40% over the last three years. 28 projects are funded by the European Research Council (ERC). These are ground-breaking research projects, led by excellent scientists who chose Padova to carry out their outstanding research activities.
Synergies with the Industry
The university research is deeply connected with its territory, as witnessed by the high number of ongoing contracts with public and private bodies for experimental activities. Commercial research services alone account for 32% of departments' income. A particular effort is being made to enhance cooperation between university research groups and the industry, with special emphasis on SMEs in North-East Italy. On top of that, a mention is worth to the almost 50 spin-off companies established within the University of Padova and supported by its start-up incubator.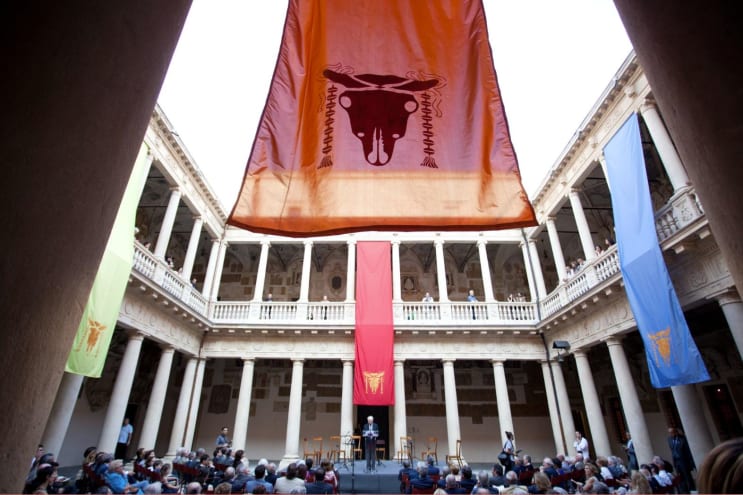 Career
Career Service guides students and new graduates in their transition from the academic to the professional world. Links have been established between the University and firms, private and public institutions and professional associations to create and promote internships as an opportunity to share information and experiences. "Vetrina degli Stages" helps students and new graduates to look for internships and training opportunities. A list of the associated firms is available for subscribers, who can decide whether the job description corresponds to their job aims.
Opportunities
While studying in Padova, you are also allowed to work part-time (20 hours/week) both within and outside the university. You can also take advantage of the opportunity to visit other European countries with your Italian residence permit. Finally, after having obtained your degree, you have the right to stay for an entire year in Italy or any other EU country!
Locations
Padua
University of Padova
Address
Via 8 Febbraio, 2
35122 Padova
35122
Padua
,
Veneto
,
Italy