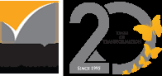 Institute Of Finance And International Management (IFIM)
Home ›
India ›
Institute Of Finance And International Management (IFIM)
We guide students to engage their inner motivation, independence and self-confidence that will enable them to reach their full potential and, to become competitive from within.
Changing times need flexible and adaptive measures which are responsive to the growing needs of the society. The existing models of mainstream education in India are often deemed out-dated, rigid and out of sync with a rapidly changing world. Many areas and disciplines of study still seem yet untapped. Conventional institutes can only do so much to go beyond the old rote-based system of memorization which renders students unable to think differently or excel in multiple skills.
This has possibly lead to the huge gap between the expectation of the society and the quality of education that is being imparted.
The IFIM believes that to stay abreast of a continually evolving global ethos our children require an education which grooms them into independent and able human beings who are competent to take on the world and all its challenges with skill and confidence.
Mission and Vision
Mission - Nurture holistic, socially responsible and continuously employable professionals.
Vision - To be the most sought after destination for quality management education in India.
Locations
Bengaluru
Address
IFIM Business School
(Opp. Infosys Campus Gate # 4)
# 8P & 9P, KIADB Industrial Area
Electronics City 1st Phase

560100
Bengaluru
,
Karnataka
,
India