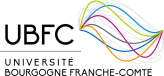 University Bourgogne Franche-Comté (UBFC)
Home ›
France ›
University Bourgogne Franche-Comté (UBFC)
Université Bourgogne Franche-Comté (UBFC) is a public university federating 7 Higher Education and Research (HER) Institutions operating in the Bourgogne - Franche-Comté (BFC) Region:
Université de Bourgogne (uB),
Université de Franche-Comté (UFC),
Université de Technologie de Belfort-Montbéliard (UTBM),
École Nationale Supérieure de Mécanique et des Microtechniques (ENSMM),
Institut National Supérieur des sciences agronomiques, de l'alimentation et de l'environnement (AgroSup Dijon),
Ecole Nationale Supérieure d'Arts et Métiers (ENSAM),
Burgundy School of Business (BSB).
Strategic Goals
Foster Excellence and Internationalization of BFC Higher Education and Research,
Increase attractiveness for national & international Students, Professors & Researchers,
Develop Innovation, Transfer and socioeconomic Partnerships.
Facts & Figures
60000 students, including 3000 master degrees/year and 1900 Ph.D. students,
9000 employees, including 2200 faculty members,
280 permanent researchers from National Research Institutions,
51 Research Laboratories, some of them including National Research Institutions (CNRS, INSERM, INRA, INSERM, CEA),
Entered the Times Higher Education World University Ranking in 2016.
Awarded in 2016 and 2017 by the National French Program "Projects for the Investment for the Future",
Operates the national Excellence Initiative Project ISITE-BFC (Initiative-Science-Innovation-Territories-Economy).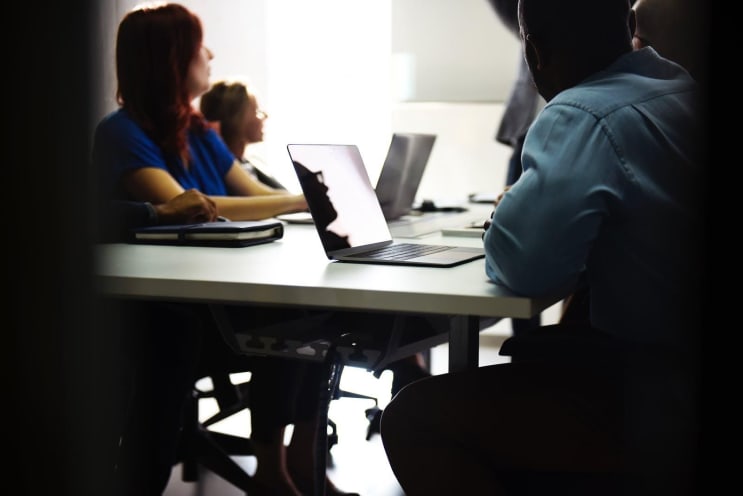 rawpixel.com / Pexels
Priority Research Areas based on the Project of Excellence ISITE-BFC
Area 1 - Advanced Materials, Waves & Smart Systems: Advanced materials, smart systems, clean energy, Quantum, and brain-inspired photonic computing, Programmable matter.
Area 2 - Territories, Environment, Food: Socio-ecological and food transitions; innovation in agriculture and agro-food industry; soil & territory management strategies.
Area 3 - Comprehensive Individual Care: Innovative care tools of inflammatory and chronic disease; Human performance sciences; Integrative patient-centered care approaches.
Global education portfolio reads
34 bachelor degrees
46 master degrees (194 options)
14 engineering degrees
1 Business & Management degree
6 Doctoral Schools:

Environments – Health

Biology, Health, Ecology, Environment

Carnot-Pasteur

Mathematics, Physics, Earth and Universe Sciences, Chemistry

Engineering Sciences and Microtechniques

Mathematics, Physics, Earth and Universe Sciences, Chemistry, Engineering Sciences, Information, and Communication Sciences and Technologies

Societies, Spaces, Practices, Time

Institutions and social behaviors, space, environment and societies, human spirit, language, education, languages, arts and cultures, ancient and contemporary worlds

Literature, Communication, Languages, Arts

Information and Communication Sciences, Linguistics, Ancient and French Languages/Literature, Comparative Literature, Literatures, and Foreign Languages, Civilizations, Cultures and Regional Languages, Performing Arts

Law, Management, Economy and Political Sciences

Markets and Organizations, Economics, Finance, Management, Normes, Institutions and Social Behaviours, Law, Political Science, Sociology, Demography

1 Graduate School: EIPHI "Engineering and Innovation through Physical Sciences, High-technologies, and cross-dIsciplinary Research" with 5 Master Programs in

Physics, Mathematics, and Applications
Smart Systems and Structures
Energy
Material Science
Computer Science
EIPHI is jointly operated by FEMTO-ST Institute and ICB laboratory, two major UBFC Research laboratories with high international recognition in Physical Sciences and Engineering.
EIPHI Key Features
A cross-disciplinary approach in Physics & Engineering Sciences, with high-technologies.
A broad spectrum of taught knowledge, from fundamental to applied sciences.
A future-ready education program, for breakthrough, smart, and sustainable innovations.
An attractive education track, personalized and definitely oriented toward international experiences.
A graduating track immersed in renowned research institutes, opening the doors to high-tech companies seeking international profiles and high added value hard and soft skills.
UBFC English-taught Master Courses
Control for Green Mechatronics (GreeM)
Physics, Photonics & Nanotechnology (PPN)
Master program in Mathematical Physics (Math4Phys)
Photonics, micro-nanotechnology, time-frequency metrology, and complex systems (PICS)
Behavioral Ecology and Wildlife Management (BEWM)
Ecology, Monitoring, and Management of Ecosystems (EMME)
Master Program in the Internet of Things (IoT)
Master Program in Physics and Computational Physics
From lipoproteins to innovative therapies and pharmacy-imaging
Transition Metals in Molecular Chemistry (T2MC)
Data Analyst for Spatial and Environmental Economics (DASEE)
Master Rare Books and Digital Humanities
Projects in International and European Engineering (PIECE)
Microbiology and Physicochemistry for Food and Wine Processes
Physiological and Psychological FOOD choices Determinants (P2FOOD)
Locations
Besançon
Address
32 Avenue de l'Observatoire
25000
Besançon
,
Bourgogne-Franche-Comté
,
France