ESCOM : École Supérieure de Chimie Organique et Minérale
Home ›
France ›
ESCOM : École Supérieure de Chimie Organique et Minérale
ESCOM is a chemical engineering school located in France in Compiègne. His training and his diploma are recognized and accredited by the Commission of the Titles of Engineer (CTI) and by the Ministry of higher education. We are part of the network of private schools of FESIC, the Confederation of Grandes Ecoles (CGE) and the Gay-Lussac Federation (FGL) which brings together schools of chemistry in France.
The ESCOM engineering training combines scientific disciplines, mainly chemistry, with engineering techniques (including chemical engineering and process engineering), human sciences (economics and social sciences and languages), and openness to business and internationalization.
Joining ESCOM means getting training focused on innovation, green chemistry and sustainable development. It prepares for a wide variety of professions and sectors: fine chemicals and applications, biotechnologies, agro-industries, environment, energy, pharmaceuticals, cosmetics ...)
Located on the campus of the Compiègne University of Technology (UTC), ESCOM contributes to a territorial dynamic at the academic level and research in green chemistry and sustainable processes.
Some key figures
1957 school foundation
3000 graduates since foundation
630 students
20 international students welcomed each year
24 teachers and research professors
100 speakers from the academic or industrial world
2 research teams, 1 in process engineering, 1 in organic chemistry with a goal of valorization of agro-resources
2 competitiveness clusters IAR (Industry and Agro-Resources) and Elastopole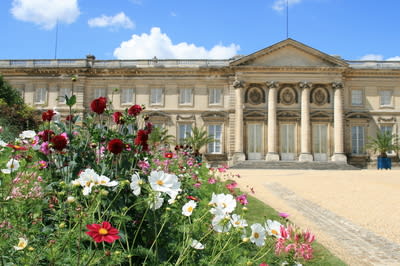 Living environment
Compiègne is a provincial town, calm and pleasant to live. Its inhabitants benefit from an exceptional natural and cultural environment: the Imperial Palace, the Clairière de l'Armistice, the Château de Pierrefonds, the Château de Chantilly, one of the largest forests in Europe, national stud farms ...
It is a city of France ranked among the first for its quality of life
42 000 inhabitants for 5000 students
2 theaters, 2 concert halls, music festivals (jazz, rock, electro ...), sports facilities (ice rink, swimming pool, halls and sports fields, karting, bowling ...)
45 minutes by train from Paris
30 minutes from Roissy Charles De Gaulle airport
Tuition fees
Graduating students are subject to tuition fees.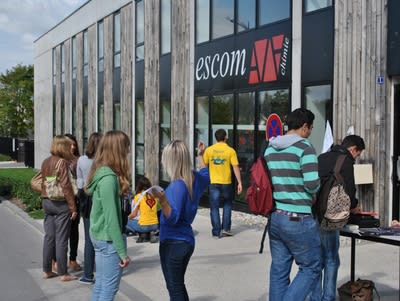 Locations
Compiègne
Escom - Ecole Supérieure de Chimie Organique et Minérale
Address
Ecole Supérieure de Chimie Organique et Minérale – ESCOM
1, allée du Réseau Jean-Marie Buckmaster
60200 Compiègne

Compiègne
,
Hauts-de-France
,
France