Normandy Business School (Ecole de Management de Normandie)
Over the last 25 years, the Chambers of Commerce of Caen and Le Havre have combined their efforts to set up a joint structure in Higher Education for the benefit of their respective towns and regions.
Today, this effort has given birth to the Ecole de Management de Normandie, a unified and strengthened business school ready to meet both the national and international needs of firms.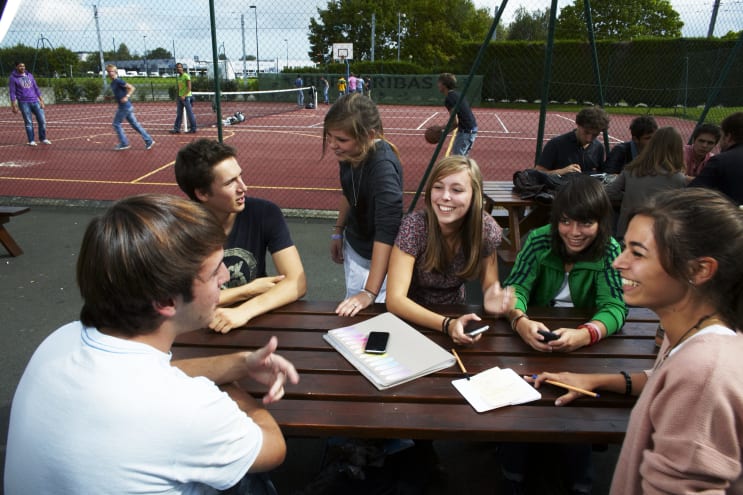 The Ecole de Management de Normandie (Normandy Business School), whose origins date back to 1871, strives to be a business school of choice that provides pre-experience and continuing education in a quality, student-centered learning environment.
Its generalist and specialised programs are designed to create a close match between the demands of regional and national corporate stakeholders and the individual aspirations of both students and faculty in order to educate responsible global citizens.
To achieve these goals, the School applies a teaching approach based on action learning and meaningful mentoring relationship with faculty, professionals and supporting communities. Academic input, underpinned by mission-relevant research, validates a portfolio of programmes designed to meet national and international quality standards.
Every year, more than 1,700 students study business. The School also has alumni in excess of 8,000.
Structure of the School
The Ecole de Management de Normandie structure is now a not-for-profit association. This major development has exemplified the completion of the merger of the three previous institutions and the enhanced cooperation built by the two Chambers of Commerce.
This major evolution has been sustained by a significant real-estate investment: a further 2, 000 m² have been opened in Caen.
Quality
Several years ago, the School initiated a quality scheme to meet evaluation procedures for Master's degree accreditation by the French Ministry of Education and the EQUIS Guided Development process.
Today, the Master of the Ecole de Management de Normandie is recognised by the French state.
In May 2006, the School was declared eligible for EQUIS accreditation and the candidacy plan is now geared towards peer evaluation audit.
The Ecole de Management de Normandie is a member of the "Conference des Grandes Ecoles".
All MSc and MS degrees offered at the School are accredited by the "Conference des Grandes Ecoles", and "Badge" certification has been granted to one of the continuing education programs designed for the Normandy banking sector (Management and Commercial Development).
The "Grandes Ecoles" are specific to the French Higher Education sector: they are very selective and have limited enrolment. They aim at producing high-profile graduates in engineering, business, the arts, fine arts and social sciences.
Locations
Caen
EM Normandie - Normandy Business School
Address
9, rue Claude Bloch
14000
Caen
,
Normandy
,
France
Le Havre
EM Normandie - Normandy Business School
Address
30, rue de Richelieu
76087
Le Havre
,
Normandy
,
France
Paris
EM Normandie - Normandy Business School
Address
64, rue du Ranelagh
75016
Paris
,
Île-de-France
,
France
Phone
+33 (0)1 75 00 00 76
Oxford
Address
Oxford
,
England
,
United Kingdom
Accreditations