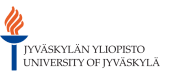 Jyväskylä University Faculty of Mathematics and Science
Home ›
Finland ›
Jyväskylä University Faculty of Mathematics and Science
A creative and international: the Faculty of Mathematics and Science
Welcome to the Faculty of Science! The Faculty of Mathematics and Sciences conducts internationally acclaimed research and provides top-level teaching in all the areas of mathematics and sciences it represents. In the Faculty, new ideas are developed and shared with the community and experts who will build the future in both Finland and abroad are educated.
The world needs experts to solve the problems of tomorrow. Globally, there is a growing need for experts in the field of science. The concern about the state of the environment and the desire to build a sustainable future is what brings the students of mathematics and science together. We will play an active role in the development of mathematics and sciences in Finland.
We offer a wide spectrum of multi-disciplinary research, with several world-leading research groups. We have substantial research infrastructure for both experimental and theoretical research. We have the very best teachers and researchers, not to mention the modern facilities and an international and compact campus.
General information
The Faculty of Mathematics and Natural Science is founded on the year 1965 and it is University's oldest and largest Faculty. It has four Departments located in the Mattilanniemi and Ylistönrinne campuses. The Mattilanniemi and Ylistönrinne areas have been planned carefully and they have their own unique features. Roughly 2300 students are enrolled in the faculty. The number of staff is about 560.
There are four Departments based at the Faculty of Mathematics and Science:
Department of Biological and Environmental Science
Department of Physics
Department of Chemistry
Department of Mathematics and Statistics
Also, we have three Research Centers:
Accelerator Laboratory
Nanoscience Center
Konnevesi Research Station
Locations
Jyväskylä
The Faculty of Mathematics and Science
Address
University of Jyväskylä
Ylistönrinne (YN), Survontie 9 C
FI-40014
Jyväskylä
,
Finland