KU Leuven: Faculty of Economics and Business
Home ›
Belgium ›
KU Leuven: Faculty of Economics and Business
Our faculty can boast extensive national and international networks in both research and education. Nationally, we have strong links with the business world through regular workshops with the 'captains of industry', both within the faculty - in the form of so-called 'fellows' meetings - and outside the faculty in collaboration with the Vlerick Leuven Gent Management School. Internationally we have student exchange programs with leading foreign universities such as the Wharton School of the University of Pennsylvania, the University of Chicago Business School, and Cornell University in the US, the University of British Columbia, Queen's University, the University of Toronto, and the Université de Montréal in Canada, the IIMs of Calcutta and Bangalore in India, the Chinese University and the City University in Hong Kong, the Singapore Management University, and 65 universities in Europe.
In recent years, several independent visitation committees have recognized the high quality of education and research at our faculty. In our education and research, we try to respond to social trends, such as the credit crisis, globalization and the role of China in our global economy. Student guidance, sustainable high education, and thorough scientific research are our three major pillars.
Finally, it is useful to briefly discuss our unique location. Our faculty is located in the heart of Leuven's historic center, characterized by its more than 575-year-old university tradition, yet full of dynamism, progressive artists, and students. Our faculty is within walking distance of the new research park in Heverlee, sometimes called the "Silicon Valley" of Belgium. The Brussels institutions, such as the European Union, are never far away, both literally and figuratively. Several colleagues provide advice to the European departments and many alumni work in the European institutions.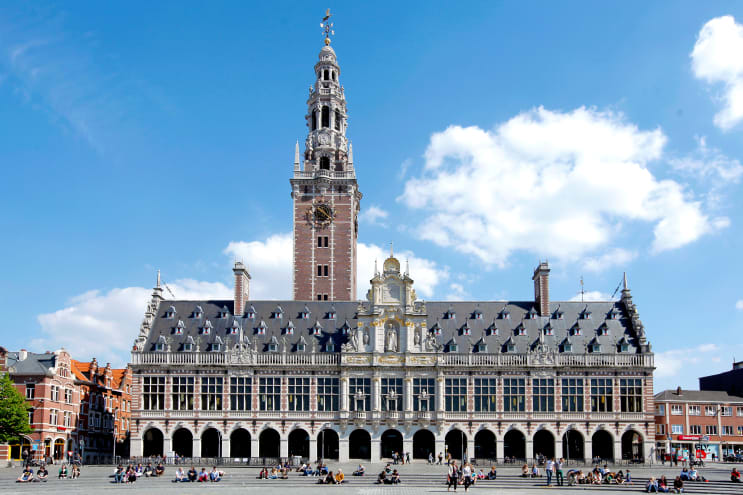 Our Mission and Values
MISSION STATEMENT
The primary missions of the Faculty of Economics and Business are education and research.
A FEB education aims to prepare students for successful entrepreneurial endeavors and careers in the corporate world, in national and international public policy-making, or in research. To achieve this the FEB offers high-quality, research-based degree programmes in the fields of both economics and business, and from Bachelor to Ph.D.
Secondly, the FEB wants to foster research with high academic and societal impact and high visibility in the corporate world.
FEB's ambition is to be a leading learning and research community in Europe and to excel in the different research subfields the School hosts, thereby deserving its high rank among the top of European schools of Economics and Business.
To achieve these twin primary objectives, FEB wants to develop a stimulating environment for staff and students, in which they feel free to develop their innovative, ethical and entrepreneurial expertise in education, research and business, whilst emphasising the role of economic policy and business in the greater society and keeping a global focus through international exchanges and cooperation.
FEB VALUES
While pursuing its mission and vision, FEB is committed to being:
Rigorous in what we teach, what we research, and in teaching what we research.
Innovative in education and entrepreneurship, and in our ambition to play at the forefront of the research community.
Collegial in our style of management and towards our relevant internal and external stakeholders.
Relevant to our dedication to translate practice-based evidence into evidence-based practice, and to foster research with high academic and societal impact, and high visibility in the corporate world.
Socially responsible in our role as an open-minded center for debate on corporate, economic, societal and ethical issues, with an international and intercultural focus.
Consistent with the identity and mission of KU Leuven, FEB endorses and advocates the values of human rights, social justice, and respect for diversity in individuals, communities, and ideas.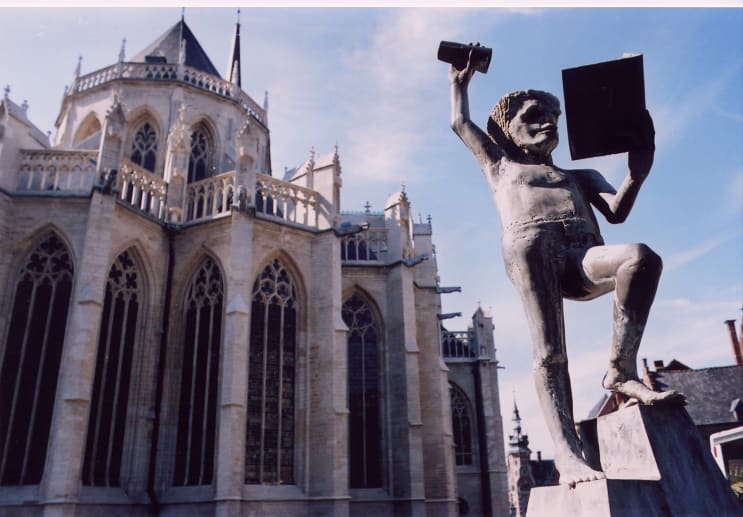 COME TO STUDY AT KU LEUVEN
Welcome to the Katholieke Universiteit Leuven, one of the oldest universities in Europe. We offer high-quality education based on cutting-edge international scientific research and excellent, wide-ranging student facilities. Leuven is a picturesque historic town, but one that is bustling with life and lives at a student's rhythm.
Situated in Belgium, in the heart of Western Europe, KU Leuven has been a center of learning for nearly six centuries. Today, it is Belgium's largest university and, founded in 1425, one of the oldest and most renowned universities in Europe. As a leading European research university and co-founder of the League of European Research Universities (LERU), KU Leuven offers a wide variety of international master's programmes, all supported by high-quality, innovative, interdisciplinary research.
Since its founding, KU Leuven has been based in the city that shares its name. Leuven is a pleasant, safe and bustling student town, where centuries-rich history meets cutting-edge science. The university also offers degree programmes at campuses in 11 Belgian cities, including Brussels, Ghent, and Antwerp.
Mission statement
KU Leuven fulfills its mission by providing high-quality interdisciplinary research and education with a Catholic signature.
Locations
Leuven
Address
Naamsestraat 69 box 3500
3000 Leuven
Belgium
Leuven
,
Flanders
,
Belgium
Antwerp
Address
Korte Nieuwstraat 33
2000 Antwerpen
BELGIUM
2000 Antwerpen
Antwerp
,
Flanders
,
Belgium
Brussels
Address
Warmoesberg 26
1000 Brussels
BELGIUM
1000 Brussels
Brussels
,
Belgium
Accreditations
Programs
Currently no programs to display
Please refine search above, check out our popular categories below or perform a keyword search.
... or simply by choosing your degree: