What's special about us
The University of Applied Sciences Europe (UE) educates tomorrow's designers and decision-makers in the areas of business, sports, media & events, and art & design. Our teaching approach: practical, international, interdisciplinary and focused on success. The UE also offers a family-like environment in which you can study. We want to create an environment in which you can develop a strong character. Five basic factors form the backbone of our university: You study in an informal atmosphere to enable you to grow as a person. Trust is placed in you. You experience success. You learn based on a hands-on approach. And think along international lines. To put this policy into practice, the UE creates an atmosphere of well-being and fosters a climate in which you can perform your best.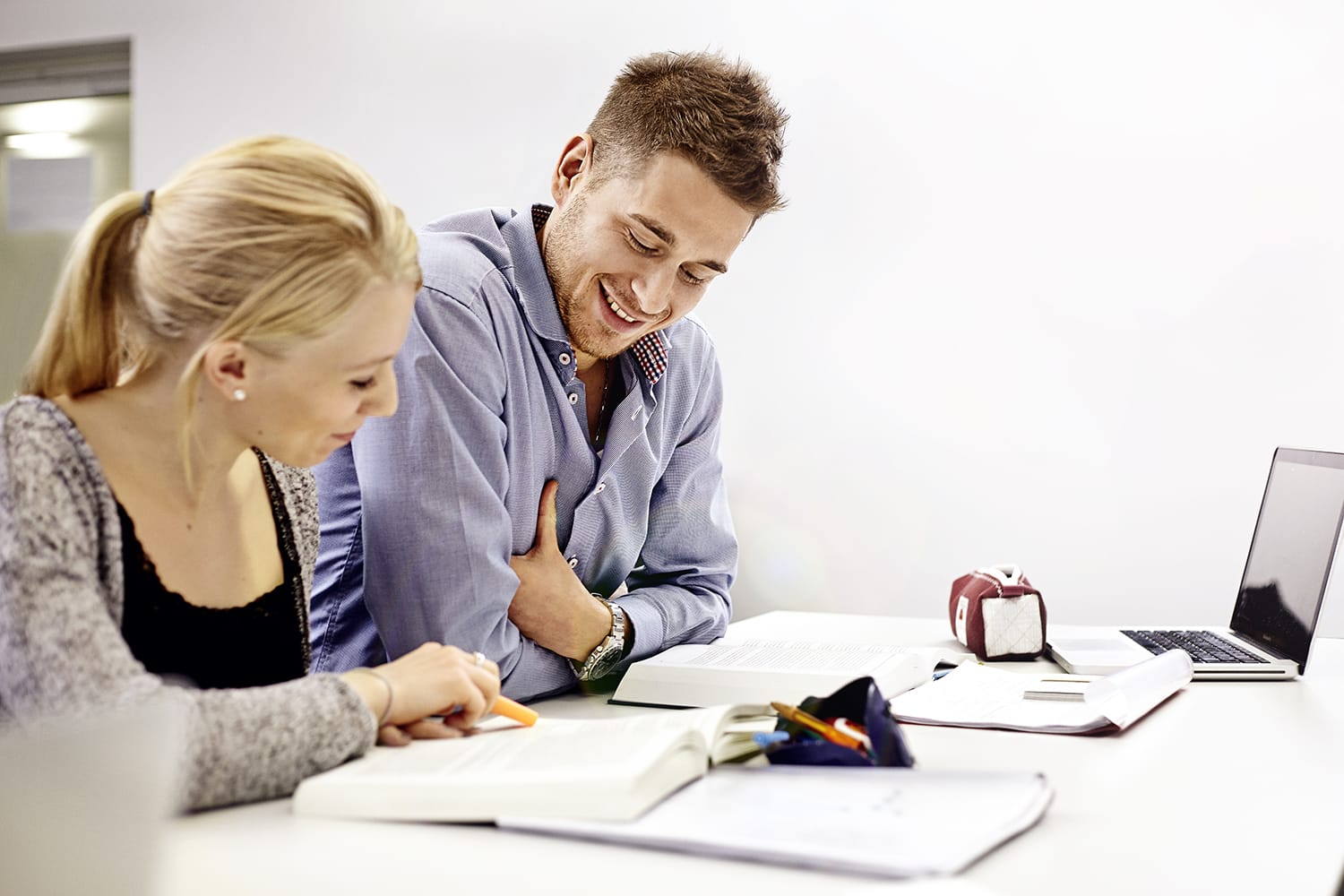 Our campuses
Berlin, Hamburg, and Iserlohn – the characters of these three cities could not be more different. You can choose a unique atmosphere in the capital, a northern German port city, or an American-style campus-based university, whichever you prefer. After all, deciding on a course and a university is also governed by place: The question "What do I want to be?" is closely linked with the question "Where do I want to be?" for many people. The three campuses cater to a wide range of wishes: For example, the campus in Berlin is situated in the heart of the city, just off Potsdamer Platz. The campus in Iserlohn is surrounded by green spaces and offers lots of leisure-time activities at Seilersee. The campus in Hamburg is located in the Altona district, right next to the port and the Elbe River.
Germany:
Germany is the strongest economy in Europe and unemployment rates are low.
Low crime rates.
Relatively low cost of living.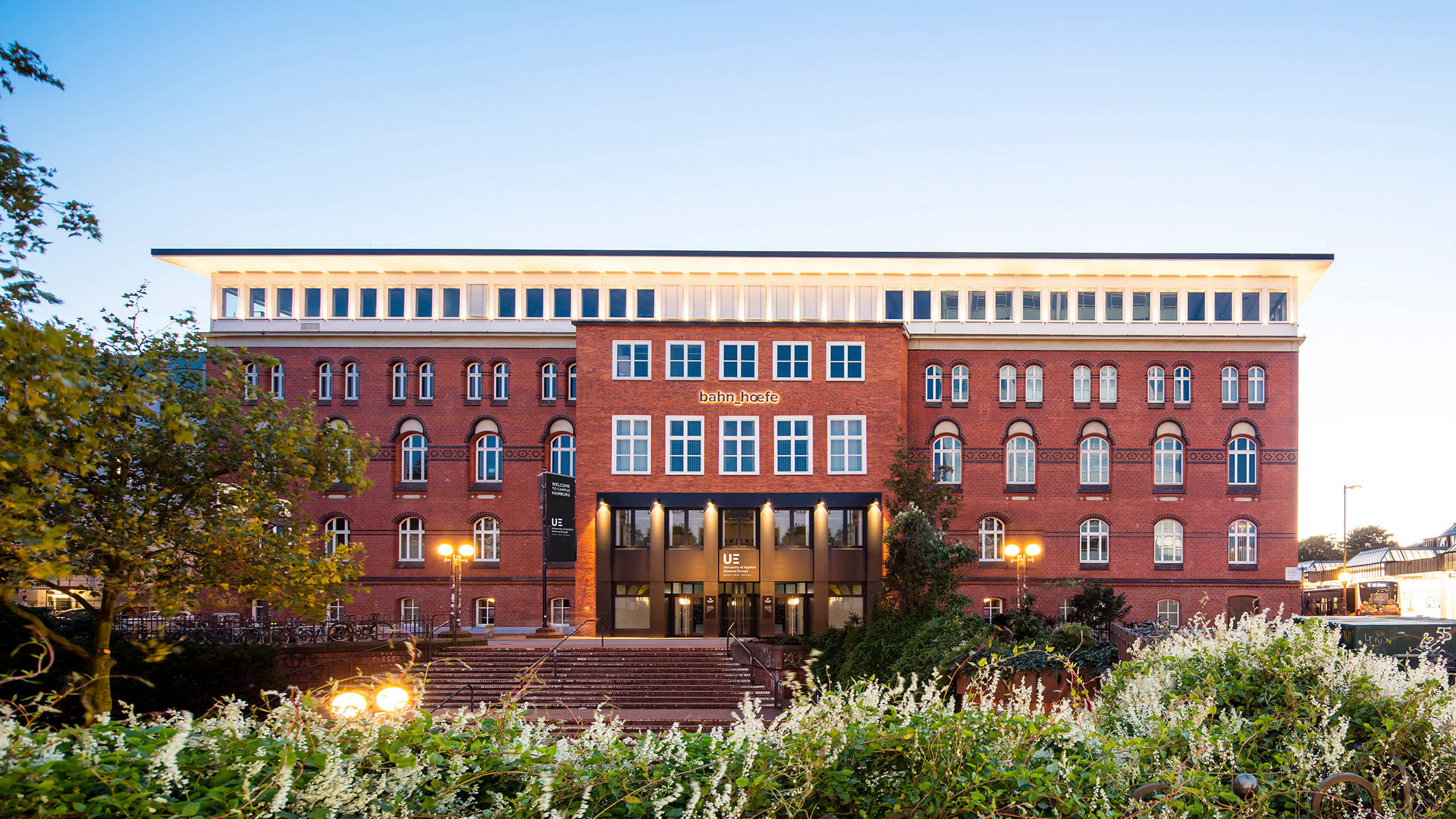 Berlin:
Low cost of living
Buzzing international city with a great lifestyle.
No German required (everyone speaks English).
The campus in a great location (city center, well-connected).
Headquarters of many international companies and start-ups.
Great for entrepreneurs and freelancers.
Our programs
At UE we offer bachelor's and master's degree programs, both full-time and part-time while in employment. Two guiding principles apply to all programs: practical learning and thinking along international lines. Practical learning In addition to well-known scientists, many famous personalities from a variety of industries teaches at the "University of Applied Sciences Europe". The university has close ties with business, and a lively exchange of information takes place. One priority is to incorporate as many of the requirements of the job into your studies as soon as possible. Our active exchange also gives you the opportunity to observe how successful people do business. Thinking along international lines National boundaries have long blurred in the world of business. Consequently, it is our policy to look beyond lines on a map. Thus, a semester of study abroad is a fixture of the bachelor's degree program and the International Summer School of the master's degree program. This stay abroad is organized in close collaboration with our partner universities in the Global University Systems (GUS). In addition, meeting students from all over the world is part of everyday life at our university.
Focus on Employability:
93% of business graduates are employed within 1 year;
Practical experience in real-life projects;
Partnerships with renowned companies;
International students are eligible for an 18-month post-study visa;
Semester abroad/ work experience semester integrated into programs;
Career center and international office to support students.
Our aims
Our most important aim is your success. We are there to see to it that you are ideally prepared to launch your professional career and to make your own way. With this in mind, we educate our students to become young professionals with an enterprising spirit and approach. How knowledge and skills are taught Today, you need a combination of abilities to forge a successful career. Substantive knowledge and social skills, management know-how, and confidence at an international level are the basis for a managerial career in the free economy. These days, enterprising young managers with a good theoretical education and who have acquired relevant practical experience both at home and abroad during their studies are sought-after in all fields of business. We equip you to meet these requirements. The results speak for themselves: Graduates of the "University of Applied Sciences Europe" enter employment very quickly.
Programs and student experience
UE in Top 10 private universities for teaching quality in business studies;
Students are taught in small groups;
Highly qualified lecturers with real-life experience in their area of expertise;
Unique choice of programs;
Wide range of programs;
Most programs are offered 100% in English;
State-of-the-art equipment;
Interdisciplinary learning;
International excursions;
Students from 100+ nationalities on campus.