MA in
Master of Interaction Design
Estonian Academy of Arts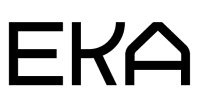 Introduction
Interaction Design deals with how we interact with the world around us, focusing on experiences, digital products and services.
The ongoing revolution of technology has increased our need for new experiences, systems and products. Interaction designers aim to create the future that adds value to people's lives by focusing on humans, their needs, behaviours and values, and also take into consideration the environment around us.
We welcome students from all different professions, cultures and backgrounds.
We Create the Future
The breakneck advances in technology have led to the next industrial revolution. For the first time in recent history no-one knows how the future is going to look like. Interaction Designers are in the center of this transformation: it is in our hands to create the future that is based on human values, needs and behaviours.
Curriculum
Learn by doing
The studies at IxD.ma are experiential and studio based. You develop your designer intuition, experience and portfolio through constant iteration, guided by mentors—passionate industry practitioners, who use their experience to guide you through challenging projects.
Our approach is practical. In collaboration with top industry partners — Estonian startups, government sector, telecoms, NGOs — each semester, we work on real life briefs, real life problems and real people to discover hidden possibilities of innovation and come up with forward-looking concepts that are grounded in reality.
Semester 1
Introduction to Human-Centered Interaction Design
Service Design
Visual Interaction Design
Design Storytelling
Design Anthropology
Semester 2
Tangible Interactions
Digital Product Design
Emotional Design
Intro to Business Development
Intro to Programming and Portfolio
Design History and Theory
Semester 3
Design for Social Innovation
Design for Emerging Themes
Immersive Experiences
Prototyping Futures
Speculative Design
Psychology for Designers
Semester 4
Degree Project
TASE Exhibition
Graduates of the Interaction Design Master's program will be well equipped to run complex product/service development projects and to manage international multi-disciplinary teams. We expect our students to represent a wide variety of backgrounds. Previous experience in design and software development is helpful, but by no means necessary. During the first semester of the program, a set of introductory courses helps students get acquainted with design, programming, and entrepreneurship. We welcome everyone who has a serious interest in designing interactions, interfaces, and user experiences. If you want to learn how to work as a specialist or a team leader in the field of interaction design, join our family of international students!
Career Opportunities
Employment profiles for graduates:
Interaction designer
Interface designer
User experience designer
Service designer
Design manager
Design team leader