MBA in
Master of Science and MBA in Food and Agribusiness Management
Audencia Business School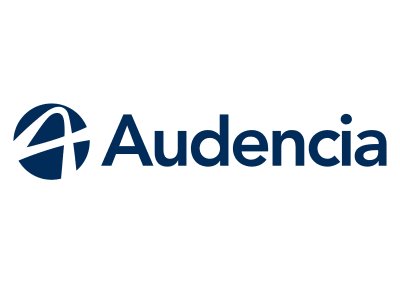 ---
Campus location
Nantes Cedex 3 , France
Tuition fees
EUR 16,000 / per year *
Application deadline
Request info
Earliest start date
Request info
* Pre-MSc + MSc: €21,000
Introduction
Double Degree in a Growing & Dynamic Industry
For future managers who are passionate about food and agriculture, the Master of Science in food and agribusiness management (FAM) program delivers top academic and practical business knowledge to better manage the world food challenges in a responsible and innovative manner.
With the increasing impact of globalization and advancing technologies, the food, agrienergy, and agricultural industries are in a state of expansion and evolution. As two of the world's leading countries in agribusiness, France and Brazil are poised to play a fundamental role in the future of the food industry.
In the FAM program, you'll learn to excel in all aspects of food and agribusiness management, explore the latest design trends in the field, incorporate design thinking and techniques into your work and share best practices from all over the world. You'll also earn degrees from two of the top schools in France and Brazil:
Master of Science from Audencia Business School in Nantes, France
MBA from FECAP Business School in São Paulo, Brazil
The FAM programme is accredited by the French accrediting body "Conférence des grandes écoles".
Key Information
Degree earned: Master of Science from Audencia Business School in France; MBA from FECAP Business School in Brazil
Credits awarded for the MSc program: 90 ECTS credits
Language: English
Program start: Fall
Proficiency in English
MSc program: 4-year bachelor's degree in business, engineering, or science OR exceptionally a 4-year degree in another field with business experience or academic honors; Extended MSc strongly recommended for those without a degree in business
Extended MSc program: 3-year or 4-year degree in any field
Tuition:
MSc: €16,000
Pre-MSc + MSc: €20,000
Eligibility:
Proficiency in English
MSc program: 4-year bachelor's degree in business, engineering, or science OR exceptionally a 4-year degree in another field with business experience or academic honors; Extended MSc strongly recommended for those without a degree in business
Extended MSc program: 3-year or 4-year degree in any field
Program
Prepare to help the global food and agribusiness sectors reinvent themselves! You'll gain the tools you need to design innovative solutions for the challenges these enterprises face, manage all aspects of agribusiness operations, and market food products effectively. Your program includes:
Internationalised study in both France and Brazil
Courses taught by top Audencia and FECAP faculty as well as ABAG industry professionals
Guest lectures and workshops led by industry experts
Field trips to a variety of SME, SMI, and multinational agribusiness companies
Practical master's project with Audencia's partner companies; examples include Terrena, Neovia, Triballat, and Fleury Michon
Project Management- design thinking and innovation around a true food product/service
Cross-disciplinary approach- students from diverse academic backgrounds varying from agronomic engineering to social sciences. Course content combines management and agri-food science
Acquire beginners Portuguese in preparation for your stay in Brazil
Worldwide, hands-on internship
International Partners
Audencia is among the elite 1% of business schools to hold triple accreditation from EQUIS, AACSB, and AMBA. Our strong international partnerships serve as the foundation of your FAM program. You'll work with faculty members who have extensive industry experience, researchers who specialize in the field, and agribusiness and agrienergy corporate partners.
FECAP
Founded in 1902, FECAP is renowned for excellence in business management education. Notably, the 2014 edition of the General Course Index (IGC) ranked FECAP among the top 1% of private institutions and among the top 2% of public and private institutions in Brazil. FECAP was also awarded the best university center in Brazil by the Editora Abril's Student Guide.
ABAG
The FAM program works closely with the Brazilian Agribusiness Association (ABAG), the main industry association for this sector, to develop state-of-the-art research and education. You will also be taught by leading professors in Brazil within the Biomarketing Educational Network.
Corporate Partners
The FAM program partners with the following influential agribusiness and agrienergy corporate partners and organizations:
Terrena
InVivo Group
Olmix
Brazilian Agribusiness Association
Brazilian Agribusiness Marketing Association
Brazilian Sales Directors Association
Brazilian Cooperatives Association
Brazilian Food Industry Association
Brazilian Association of Supermarkets
Brazilian Scientific Council for Sustainability Agribusiness
ABMRA Brazilian Rural and Agribusiness Marketing Association
Scholarships and Funding
There is a range of scholarships you may be eligible for. Please contact us with questions.
Career Opportunities
Career & Alumni
The world's massive agricultural industry needs leaders who can tackle complex issues. With the global population growing at unprecedented rates, food production will need to double by 2050 – and geopolitical matters, limited water supplies, and concerns about sustainability are becoming increasingly important. As a FAM graduate, you'll have two key advantages in the global agribusiness marketplace:
A double degree (Master of Science and MBA)
Practical experience in two national business environments
Note: All statistics on this page are based on the number of replies to the question. They relate to all classes to date unless otherwise stipulated.
Positions & Industries
The insights and experience you gain from leading global agribusinesses throughout the FAM will qualify you for a range of positions and industries.
France & Brazil: Global agribusiness leaders
Learning and working in these two nations will have a profound effect on your career. You'll make invaluable connections with industry professionals in both countries, which can lead to internships and careers in the field.
A multinational professional network
Because you will be studying at two premier schools of management, you will benefit from the large professional networks of two career service departments. During the program, you will have the chance to establish connections with leading agribusiness firms in each country.
Audencia career services
Audencia provides you with personalized career services that address your specific experiences, strengths and weaknesses, and goals. We also cultivate close ties with the business world, which benefit you in the classroom and in your future career.
Individual career coaching and advising
15,000+ employment opportunities posted each year on our dedicated intranet
Employment fairs with 120+ companies
CV workshops
Interview preparation and mock interviews
Panel discussions with professionals and alumni
Assessment center preparation
Personal development program on topics including leadership skills, communication skills, ethics, intercultural management, and networking
Auditing sector fair
Information resources and online tools
Access to 100+ career events on various topics
Audencia also has a business incubator that supports select graduates in their entrepreneurial work.