Read more about this program on the institution's website
Program Description
Overview
The Master of Data Science programme consists of 60 ECTS credits coursework with a final project. You can complete 9 modules in 12 to 15 months and earn your master's degree in Data Science. You can learn more about European Leadership University and Data Science Master's Programme here.
You are offered both digital and face-to-face learning experience throughout the programme. Comprehensive digital course materials, projects and e-libraries are provided through our online platform while you can be part of a thriving on-campus experience involving workshops, hackathons, action learning groups and mentoring.
Our degrees are fully recognised in 50 countries in European Higher Education Area (EHEA). We are committed to obtaining further international accreditation. In this regard, we are in the process of acquiring an NVAO & ABET accreditations for the class of 2019.
Why Data Science
The immense volumes of data generated since the dawn of the digital age is now taking over the world and changing the way we understand business, people and their behaviours.


Organisations from the sciences to healthcare, from finance to the Internet are trying to make sense of the big data originating from a dizzying array of sources, yet they do not have skilled people to interpret it and help lead their business.
ELU is dedicated to bridge the skills gap in this fast-growing field by providing a focused and a practical programme where you will grow to be a leader in data science.
Programme Details
A good data scientist can solve technical issues. A great data scientist can solve organisational issues with their technical skills. This is why we do not only train you in competencies like Python programming, data collection, and model-building, but also prepare you to be a organisational and community leader who can coach, facilitate, and consult groups, organisations, and individuals.
At ELU, you graduate with two certificates and one master's diploma. This programme consists of:

- Data Science Bootcamp (Month 1 - 8)
- Leadership Bootcamp (Month 9 - 12)
- Final Project (Month 13 - 16)
Data Science Bootcamp

Module 1: Embarking on Data Science
Module 2: Mastering the Basics
Module 3: Getting Serious with Data
Module 4: Understanding DataFrames and Manipulation
Module 5: Data Visualisation and Statistics
Module 6: Advanced Techniques in Data Science
Leadership Bootcamp
Module 1: Self-Leadership
Module 2: Peer-Peer Leadership
Module 3: Team Leadership
Module 4: Organisational Leadership
Module 5: Community Leadership
Final Project
Using action research, design and execute a work-based data science project in your workplace/an organisation.
Why Study with ELU?
Flexibility: We offer an interactive part-time learning experience, which means that you are able to study the content at your pace, while still being part of an engaging learner community.
Community: Becomepart of a community of experts with whom you regularly interact in live workshops, action learning sets, webinars, and other digital sessions. Each cohort is supported by course facilitators, mentors, and community managers to enhance and accelerate their learning experience.
Practical: You work on weekly assignments and projects, both individually and with peers, so that you gain practical evidence and can showcase evidence of your gained knowledge and skills.
Last updated Jul 2020
About the School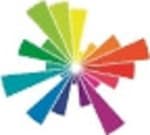 A university for dreamers and doers. A university for next-generation, global tech talent. A university to start your future.
A university for dreamers and doers. A university for next-generation, global tech talent. A university to start your future.
Read less