Program Description
Rationale for the Programme
To enhance the quality of English Language Teaching in Malaysia, supporting Malaysian government's initiative by targeting mid-career professionals and those aiming to pursue a career in the field of TESL.

To raise competent and academically qualified English Language teachers to meet the growing demand in the private sector education.

To equip English Language teachers with skills to enable them to make learning of English efficacious and interesting.
Aims
To provide hands-on training and solid academic research experience for teachers of English as a Second Language.

To enhance professional competence, knowledge and students' career prospect in the discipline based on informed practices and broader view of education.

To upgrade and update teaching skills and benefit from new developments in the field of TESL while acquiring enquiry skills for continuous professional development.

To enable teachers to effectively manage curriculum changes and changing needs of learners.
Key Features
2-year programme leading to the HELP Master of Education (TESL) degree

Fully accredited by MQA (MQA/FA 2999)

Modular mode

Credit transfer or subject exemption based on MQA guidelines

Interactive, practical, small group teaching with a variety of student experience.

Peer learning by working with other professional teachers from across the country and different language background.

Innovative pedagogical practices and integrative methodologies.

Highly qualified and dedicated academic team with an extensive record of service in leading universities in the region, all with strong pedagogy background.

Good value for money and numerous scholarships and bursaries are available.

Special fees/scheme

Merit scholarship based on academic performance

Chinese Independent Secondary School (CISS) scholarship
Programme Structure
12 modules

Six (6) weeks classes per module, excluding assignments and exams.

Face-to-face classes on first, third, and sixth weekends (Saturday & Sunday)

Saturday & Sunday classes

Minimum of one week break between modules- adjusted to fit public holidays if necessary.

Course Duration: 12 modules X 9 weeks = 108 weeks or ± 2years

Bursaries and merit scholarships are available on application.
Subject Listing
MED501 Second Language Learning: Theory, Acquisition, & Development

MED502 TESL Methodology: Theories and Practice

MED503 Task-Based Language Teaching

MED504 Testing, Evaluation, & Measurement in TESL

MED505 Curriculum and Syllabus Design in TESL
MED506 Education Research Methods

MED507 Integrating Technology & Multimedia in TESL

MED515 TESL Methodology 2

MED509 Linguistics and Language Teaching

MED510 Research – based Practicum (Project Paper)
MED511 Language Planning, Policies & Implementation

MED512 Practical Strategies for Managing Large TESL Classes

MED513 Literature and Language Teaching
MED514 English for Specific Purposes

MED508 Teacher Development in Language Education
Applicants must have one of the following entry requirements:
Bachelor's degree of at least 3 years' study in any discipline from a recognised university with a minimum CGPA of 2.5 or equivalent.


Non-degree holders with at least a diploma or STPM may obtain MQA Accreditation of Prior Experiential Learning (APEL) approval for postgrad admission.



For international candidates, English Proficiency in terms of IELTS 6.5 or equivalent is requirement for course commencement.
Career Prospects
Head of Department

Programme Director

Programme Directors

Academic Advisors

Curriculum Designers
Last updated Sep 2019
About the School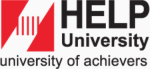 Since 1986 we have grown steadily and sturdily. We have sustained our student number and ensured a robust financial position. We have distinguished ourselves by excelling as a thought leader, an incub ... Read More
Since 1986 we have grown steadily and sturdily. We have sustained our student number and ensured a robust financial position. We have distinguished ourselves by excelling as a thought leader, an incubator of outstanding graduates, a model of selective excellence, and as a community-caring institution. All these years our educational goals have been to prepare students for their first job graduate school, to prepare students for their subsequent career and to prepare students for a fulfilling and productive life. The drives of our vision are our values which are based on "Pride Of Achievement, Sharing Success, The Courage to Be, To Be compassionate, and To be Significant"
Read less