Master in Responsible Management – Project Competence Study
Home ›
MA ›
Master in Responsible Management – Project Competence Study
Program Description
M.A. in Responsible Management – Opportunity to Work & Study through Project Competence Concept
Steinbeis University Berlin - Institute Corporate Responsibility Management (ICRM) offers the Master's Program M.A. in Responsible Management (MRM) since May 2010. At the core of every academic program at Steinbeis University Berlin is the Project Competence Concept, which aims at merging theory and practice. Students develop practical projects in light of knowledge they gain throughout their studies and implement them in their workplace. While working on their study projects, students receive project coaching from ICRM, as well as, if applicable, from their workplace. This process of undertaking a practical project, together with their theoretical studies, greatly enhances our students' development into responsible leaders, as they learn to apply their new knowledge and skills to real business problems in their everyday work.
The project development is documented in exams of each seminar and final Master Thesis, which ensures the application of every topic covered in the Master's Program in the actual project.
As well as contributing to the personal development of our students, these competence projects also provide companies with benefits including access to the latest trends in the area of responsible management through knowledge transfer and complete project solutions for real-world problems within their companies.
M.A. in Responsible Management – Program Outline
The Master of Arts in Responsible Management (MRM) aims to give students a broad overview of responsible management within the business context, specifically focusing on theoretical debates within the discipline, business ethics, sustainability and strategic management. The courses equip participants with both the theoretical knowledge and the practical skills necessary to be responsible managers. The key learning objectives of the program, in conjunction with the United Nations Principles for Responsible Management Education (UN PRME), are:
to impart students with the theoretical and practical debates within the discipline.
to challenge students to think strategically, multi-dimensionally and innovatively regarding business management and processes.
to provide students with the knowledge, skills, and awareness required to be responsible managers.
to develop the capabilities of students to be future generators of sustainable value for business and society at large, and to work for an inclusive and sustainable global economy.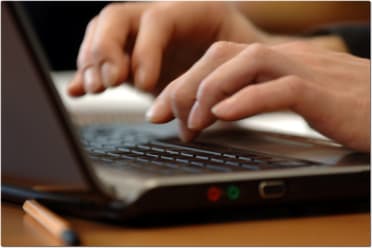 Program Duration: 18 Months
InClass Presence: 4 study weeks (5 days a week)
Location: Berlin
Credit Points: 75 ECTS
Program Format: Blended Learning & Project Competence Concept.
Program Benefits
Program Benefits for Students
Guided by a holistic understanding and practice of leadership, the program enables students to develop competent leadership behavior by teaching basic techniques that establish and reinforce Corporate Social Responsibility (CSR) and Sustainability.
Knowledge Transfer
gaining access to established and up-to-date theoretical and practical knowledge.
learning current international CSR and Corporate Ethics Standards.
Blended Learning
studying with a combination of actual and virtual seminars.
Project Competence Concept
developing and implementing a study project, which is a substantial part of the study, in line with individual/organizational interests.
Program Benefits for Organizations
By providing employees the opportunity to pursue the degree concurrent to their work, organizations foster and fine-tune their staff's skills without losing out on their input during studies. Companies faced with a specific challenge within their business have access to the latest knowledge in the field through their sponsored student(s).
Practice-Based Project Competence Concept
concrete knowledge transfer into business practice and corporate projects.
opportunity to recruit external Master Program students to work on intra-corporate projects.
innovative knowledge transfer fitting to the requirements and constraints of the globalist business environment.
Effective Risk Management
exposure to relevant issues in Responsible Management as factors of innovation and competitiveness, as well as risk management strategy.
Flexible Learning
Flexible Study Duration
As our students are busy with their professional lives and need flexibility, ICRM offers variable study duration. Students can apply for MRM any time during the year and can start the program with either the InClass seminars, online seminars or their study project. Students are always provided with alternative examination and thesis submission dates.
Recognition of Previous Studies
Students who have studied relevant topics of Responsible Management in their previous studies have the opportunity to decrease their workload in MRM. Courses completed in former studies (i.e. university/training programs, project works, etc.) can be recognized with between 8 and 32 ECTS credit points in MRM. Note: Courses can be credited only once.
Additional Program Focus
Students who wish to delve deeper into a specific topic can choose to attend an additional issue-specific course from the elective seminars that is in line with their interests, provided that there are at least three students willing to attend the course. This option is specifically designed for organizations which sponsor the study of three or more employees.
Study Tools
MOODLE
All MRM students receive access to the ICRM Moodle e-learning platform. Moodle allows students to download scripts, presentations and various materials that our lecturers provide and get access to the EBSCO Online Research Database. Moodle includes many features to engage students in an interactive dialogue and learning experience outside the InClass time.
LIBRARY
Most of the copies of books that are suggested by the lecturers are available at the ICRM library. Especially during InClass periods, students are encouraged to browse the library and borrow a small selection.
EBSCO Business Source® Complete
Business Source® Complete is the world's definitive scholarly business database, providing the leading collection of bibliographic and full-text content. In addition to the searchable cited references provided for more than 1,300 journals, Business Source Complete contains detailed author profiles for the 40,000 most-cited authors in the database. Journal ranking studies reveal that Business Source Complete is the overwhelmingly superior database for full-text journals across all disciplines of business, including marketing, management, MIS, POM, accounting, finance, and economics. Additional full-text, non-journal content includes financial data, books, monographs, major reference works, conference proceedings, case studies, investment research reports, industry reports, market research reports, country reports, company profiles, SWOT analyses, faculty seminars (videos), and more.
Last updated Dec 2018
About the School

The Institute Corporate Responsibility Management (ICRM) was founded in 2008 at Steinbeis University Berlin as a response to the growing demand for consistent and systematic executive education and re ... Read More
The Institute Corporate Responsibility Management (ICRM) was founded in 2008 at Steinbeis University Berlin as a response to the growing demand for consistent and systematic executive education and research in the fields of Corporate Responsibility Management, Corporate Ethics Management and Corporate Sustainability Management. The Institute contributes to the requirements of Global Corporate Responsibility by choosing Berlin as the new center in thriving Europe. A teaching and research program highlights the relevance of Corporate Responsibility in today's business world.
Read less