Master in International Human Resources
Home ›
MA ›
Master in International Human Resources
Read more about this program on the school's website
Program Description
Scholarships available until September 30th, 2020
"We believe that everyone with the desire and qualifications to study at IUBH should have the opportunity to do so. Therefore, all applicants by September 30th, 2020 will receive a 2.500€ scholarship from IUBH University of Applied Sciences. The amount of scholarships is limited and only available for the first 100 accepted applicants. Apply today and receive the scholarship!"
Due to COVID-19, all lectures at IUBH University of Applied Sciences will occur in a virtual classroom until further notice. We aim to ensure that the current special circumstances will not result in students being disadvantaged in their course of study.
Leverage your people skills
Human Resource Management plays a crucial role in the success of companies and multinational corporations around the world. So knowing how to manage staff effectively at an international level is becoming an increasingly important skill.
This Master's degree program will help you gain expertise in strategic management, employee relations and occupations, resource and management development, and corporate HRM. Successful graduates with strong social skills and the ability to operate in a global context are in high demand in the international HRM sector as well as in general management and the specialized services sector.
Facts & Figures
Degree:
Study model:
Duration:
Master of Arts (M.A.)
on Campus
2 semesters
Intakes:
Tuition
Admission
Bad Honnef: March, September
Berlin: April, October
from 6,290 EUR per semester
Bachelor's degree, placement test if necessary,
proof of English language skills
Hospitality Management | A brief explanation from IUBH Professor Legrand from IUBH on Vimeo.
What you will learn from us
The Master's degree program prepares you for different management roles with a focus on Human Resource Management:
You learn the basics of strategic HR management.
You discuss personnel development measures as well as international and multinational concepts for leadership and motivation.
And you compare international approaches in HR management and expand your knowledge of other research topics.
Course of study at a glance
1st Semester
Strategic Aspects of the Service Industry
Comparative Human Resource Management
Research Methods for International and Comparative Human Resource Management
International Assessment Centers in Selection & Training
Current Issues in International Human Resource Management
International Human Resource Strategy
2nd Semester
Master Thesis & Colloquium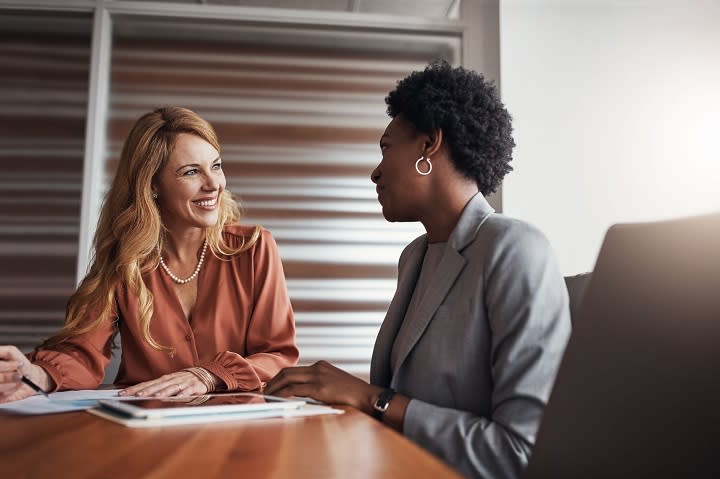 How does the course of studies work?
For our two-semester Master's program, you need a Bachelor's degree with 240 ECTS. If you already have professional experience or take our TASC placement test, a Bachelor's degree with 210 ECTS may be sufficient.
Where you will be studying
You can pursue our International Human Resource Management Master's degree at the two German campuses in Bad Honnef and Berlin.
Career Possibilities
Human Resources Manager
As Human Resources Manager, you work very closely with the Executive Board and are primarily responsible for HR work from a strategic point of view. Your areas of responsibility include strategic planning of personnel policy, training, and social policy in the company, development, and communication of corporate philosophy and objectives, determination of salary policy, personnel planning, recruiting, personnel marketing, personnel management, and personnel development.
Personnel Developer
As a Personnel Developer, it is your job to strategically train the workforce in a company. This includes ensuring the professional development of employees and their qualifications in relevant areas, such as analytical thinking, project management, and cost awareness. Personnel Developers also provide for the development of social skills, including self-management, empathy, and leadership skills.
Human Resources Officer
As a Human Resources Officer, your job is to recruit new employees and look after current employees in a company. You write job advertisements, coordinate applications, review application documents, and conduct job interviews. You also draft employment contracts and employment certificates and calculate personnel costs. Planning of training courses, seminars, workshops, etc. is also part of your area of ​​responsibility in personnel development.
Last updated Jul 2020
About the School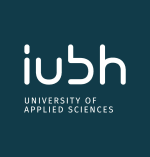 IUBH Campus Studies at IUBH University of Applied Sciences offers on-campus degree programs that have a strong international focus: all courses are taught in English, the curriculum is aligned to the ... Read More
IUBH Campus Studies at IUBH University of Applied Sciences offers on-campus degree programs that have a strong international focus: all courses are taught in English, the curriculum is aligned to the future needs of international companies. Professors and students from over 85 nations meet and work together on–campus.
Read less