MSc Mathematical Modeling, Numerical Methods and Software
Home ›
MSc ›
MSc Mathematical Modeling, Numerical Methods and Software
Program Description
"Mathematical Modeling, Numerical Methods and Software"
120 ECTS (2 years)
Master's program focus
Our Master's program offers a student an extensive knowledge in principal areas of applied mathematics:
Mathematical modeling of natural and industrial objects, systems and processes. Special attention is given to innovative sections of mechanics and biomechanics related to modeling and optimization of parts and devices on the base of new materials, as well as financial mathematics and system analysis of economic and social processes.
Modern numerical methods, techniques and software tools including numerical methods for initial and boundary-value problems for PDE (partial differential equations) based on Galerkin-type approach, FEM (the finite element method), FDM (the finite difference method), etc., as well as the use of software (computer programs) such as MATLAB, Maple, ANSYS, COMSOL, etc.
Advanced computer technologies and data analysis with a focus on parallel and distributed programming and statistical data processing.
Courses offered in our Master's program cover a wide range of areas, such as modeling of composite, porous and piezo-active materials, modeling of viscous fluid flows under the complex conditions and taking under account heat and mass transfer processes, modeling of stock market behavior and enterprise management.
Students will gain the fundamental skills of mathematical modeling and using software in qualitative research, which they can apply in a future to real-world problems. Students will have a professional practice at local and regional commercial companies and partner research organizations.
The Master's program was accredited by the international agency ACQUIN.
Students enrolled in this program have the opportunity to become engaged in academic mobility and receive a double degree at Lappeenranta University of Technology (Finland).
Pixabay / Pexels
The main courses taught in our Master's program are as follows:
Modern problems of Applied Mathematics and Informatics
Mathematical Models of Computational Mechanics and Biomechanics
English of Science for graduate students
Modern Computer Technologies
IT in Engineering Research Seminar
Mathematical Modeling of Information Systems and Processes
Advanced problems of Mathematical Physics
Modern Numerical Methods in Mathematical Modeling
Stochastic modeling and statistical data processing
Numerical methods of linear algebra
Mathematical models in biology
Parallel and distributed programming
Computer algebra methods and their applications
The mathematical basis of Pattern recognition and machine learning
Career
The graduates of our Master's program get a Master of Science degree in applied mathematics and computer science. They are equipped with up-to-date research methods and tools, which help them solving R&D problems in IT companies and industry individually or as a part of an international scientific group.
Typical fields of work/career opportunities
Our graduates can find jobs in:
IT-companies
Research institutions, universities
R&D departments of industrial companies
IT and analytical bank departments
Pursue a Ph.D.
After obtaining an MSc in Applied Math, graduates can continue studies and apply for admission to a four-year Ph.D. program. At Southern Federal University, we conduct research with the aim of training professionals to meet the needs of society and business. Our approach is based on an in-depth mastery of mathematical theory and practically oriented experimental work.
Admission requirements for Master's program
Only applicants holding either a relevant Bachelor's degree in Mathematics, Computer Science, Physics, Engineering or a degree in Natural Science can be admitted to a Master's program in Applied Mathematics and Information Science.
Teaching methods
Lectures provide students with a general overview of the course, while group exercise sessions include general discussions as well as the interaction between professors and students.
Students are expected to work independently as well as contribute to classroom discussions. We provide training in the application of mathematics to a wide range of problems in science and technology. A particular emphasis is placed on the problem formulation, the analytical and numerical techniques for its solution and the computation of practically oriented results.
By the end of his/her studies, students will be able to:
Formulate a well-posed problem in mathematical terms from a possibly sketchy verbal description;
Carry out appropriate mathematical analysis;
Select or develop an appropriate numerical method;
Write a computer program that gives sensible answers to the problem. Present and interpret these results for a possible client.
Last updated Apr 2020
About the School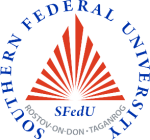 With origins dating back to 1915, Southern Federal University (SFedU) is the largest scientific and educational centre in the south of Russia. SFedU traces its roots to the Royal University of Warsaw, ... Read More
With origins dating back to 1915, Southern Federal University (SFedU) is the largest scientific and educational centre in the south of Russia. SFedU traces its roots to the Royal University of Warsaw, which has moved to the south of Russia during the Great War.
Read less