MA Human Resource Management
Home ›
MA ›
MA Human Resource Management
Program Description
The MA programme in Human Resource Management (HRM) is approved by the Chartered Institute for Personnel and Development (CIPD) and provides a thorough understanding of the employment relationship, covering issues such as pay, employee resourcing/development and professional practice. You have the choice of either a dissertation or applied company research (working with a company on a specific project and presenting solutions to them) after completing the taught modules.
The course will enhance your skills and knowledge in the following ways:
Through developing the critical thinking skills that are so important to problem-solving and innovation in today's competitive labour market – and that are not easily replaced by automation; these skills are specifically nurtured in semester 1 to be utilised more extensively in semester 2;
Students will gain an understanding of the complexity of managing people and how interventions by the different parties to the employment relationship (employers, workers and the state) can provide challenges for the successful application of even the best developed HRM policies and practices;
Graduate attributes can only be developed if students are able to locate, evaluate and synthesise complex information; opportunities to acquire these abilities are developed through discussion and practice in tutorials, lectures, English language development (for those who need additional help), sessions designed specifically to train students in accessing data and considerable support from the teaching team, especially in semester 1;
Students will also gain a more nuanced appreciation of the challenges posed by globalisation, including the economic, social, legal and ethical implications of HRM interventions and how to respond to an ever-changing employment market, which will help them to thrive in a diverse range of careers after graduation;
Through developing the ability to reflect on learning and development and through participating as an active citizen, perhaps as a Student Voice Representative or through the HRM Society (among other opportunities), students will develop the skills to communicate verbally and in writing and develop practices expected of today's professionals.
Teaching Facilities
Keele Management School is renowned for exceptional student satisfaction across our undergraduate and postgraduate programmes. Through our research led curriculum and passion for teaching we produce graduates that are intellectually curious about the application of knowledge. This enables our graduates to be highly employable and have successful careers within their chosen professions.
In summer 2019, we will be moving to a new multi-million-pound facility that will house both the Management School and state-of-the-art facilities for business collaboration and incubation in a Smart Innovation Hub - read more about this exciting development.
Assessment
Assessment of modules comes in the form of examinations, report, literature reviews, oral presentations and essays.
Academic Entry Requirements
Undergraduate degree in any subject with second class lower (2:2) or an international equivalent.
English Language Entry Requirement For International Students
IELTS 6.5 with a minimum of 5.5 in each component. The University also accepts a range of internationally recognised English tests.
If you do not meet the English language requirements, the University offers a range of English language preparation programmes.
International students can also choose to study a Pre-Masters programme at the University. Students who successfully complete this programme are guaranteed admission to the MSc Human Resource Management.
During your degree programme, you can study additional English language courses. This means you can continue to improve your English language skills and gain a higher level of English.
Careers
Our students enter a wide variety of careers after completing their degrees, including as HRM specialists in the health service, police force or specialist recruitment agencies, financial sector, starting their own businesses, becoming lecturers in the subject, government or third sector (charities) employment.
Last updated Nov 2019
About the School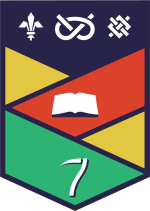 Whether you're considering a foundation course or an undergraduate degree, a master's or a PhD, Keele is a place where students thrive - we're proud to be joint No.1 in England for Course Satisfaction ... Read More
Whether you're considering a foundation course or an undergraduate degree, a master's or a PhD, Keele is a place where students thrive - we're proud to be joint No.1 in England for Course Satisfaction in the Guardian University League Table 2019, in addition to having been ranked No.1 in England for student satisfaction in the 2018 National Student Survey, of broad-based universities. We were also awarded Gold in the recent Teaching Excellence Framework.
Read less